Puzzle Desh,2015,No.09
size: 50 x 40 cm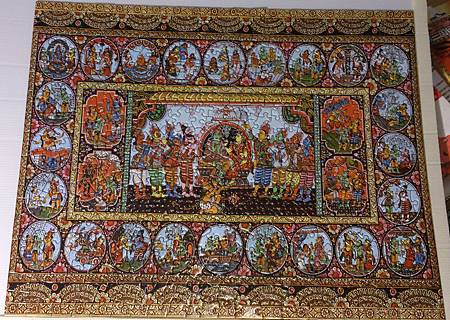 Adidev Katha – The Story of the lord of Lords. Life of Rama in a series of panels with a beautiful center piece depicting Rama holding court.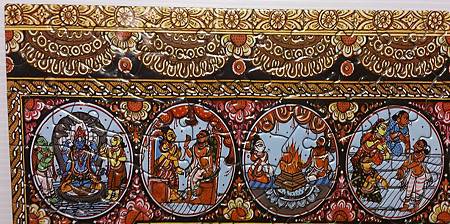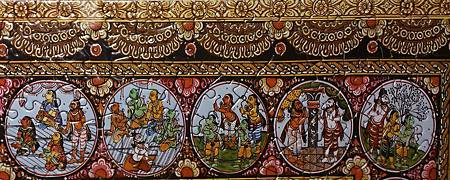 Story: Upon returning to his kingdom of Ayodhya, Rama was crowned king. This patachitra shows Rama and Sita sitting upon a lotus throne. Hanuman, the monkey hero and paradigm of devotees, worships Rama by touching his foot. Other devotees pay their obeisance to the royal godly couple. The Patachitra shows many important events in the life of Sri Ram. His Birth, training under Sage Vishwamitra, marriage to Sita, years of exile into the forest, abduction of Sita by Ravana and the attack on Lanka to free Sita.
沒拼過的新品牌,質感步錯,幾乎沒有連接片或屑屑。