Yanoman,2002,No. 10-1209s
Artist: Tōshūsai Sharaku (Japanese, active 1794–95)
size: 38x53 cm
Made in Japan
購自高雄貓公寓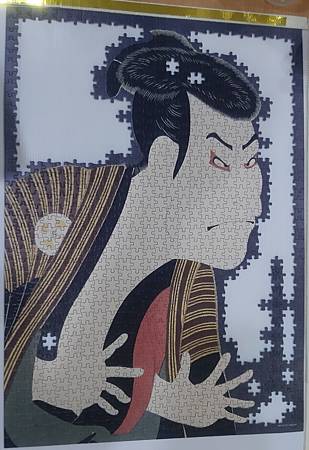 相關介紹:
https://www.metmuseum.org/art/collection/search/37358
Sharaku Toshusai born in the 6th year of the Kansei Era (1794) and appearing suddenly in the world of Ukiyo-e, released 140 pieces of Ukiyo-e over the space of a mere 10 months before disappearing just as suddenly. His paintings of actors, overflowing with a sense of vibrancy, even now appear fresh to the modern eye. According to Julius Kurth, a German psychologist of the early 20th century, Toshusai has been introduced as ranking as one of the world's 3 best portraits artists, alongside Rembrandt and Rubens, and is highly regarded overseas.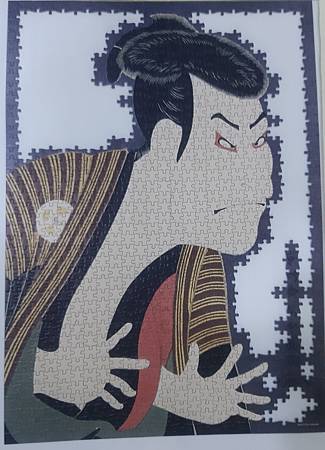 早期的日拼Yanoman 迷你片是100%骨頭片
所以就很難...把有顏色的拼完了,剩下的交給下一棒加油!
這幅是貓老闆的壓箱寶之一,2002年的產品完全沒有發霉或痕跡
是保存得很好的拼圖。
貓老闆有沒有興趣分享保存密技啊?