Pomegranate,AA316
Artist: Louis C. Tiffany (American, 1848-1933)
Leaded glass
In the collection of the Morse Museum of American Art, Winter Park, FLorida
size: 50.8 x 63.5 cm
謝謝圈圈借拼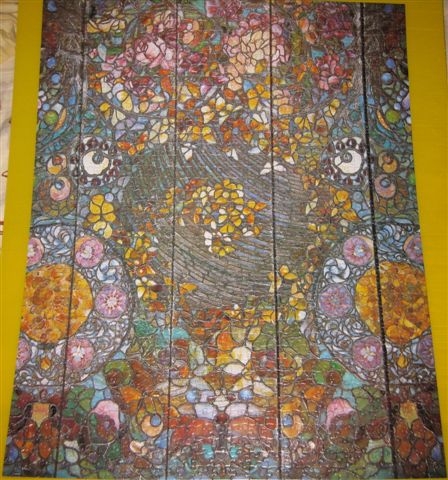 <Description on box>
An unrivaled master of Art Nouveau ornament, Louis Comfort Tiffany (American, 1848-1933) revived the nearly extinct art of leaded stained glass. An accomplished painter before he began to experiment in that medium, he brought a colorist's eye to the creation of richly hued glass oftern blended in patterns that mingled or swept across the sheet with painterlt fluidity.
Largely thanks to Tiffany's work, decorative stained glass windows became hugely popular in the late ninteenth century. Tiffinay windowswere commissioned for churches, of course, but also for civic and commercial buildings, passenger ships, and homes.
Tiffany's studio operated for fifty years, producing thousands of windows and reaching its artistic apogee in the first decade of the twentieth century. A century later, his genius glows as brightly as ever.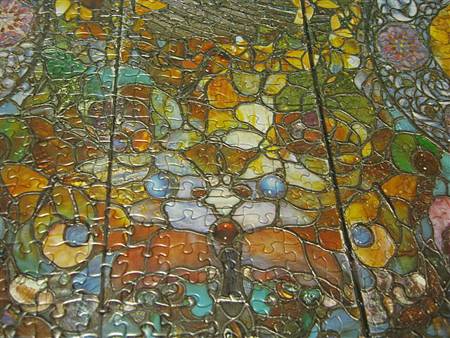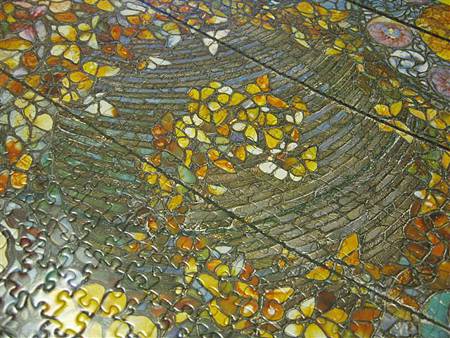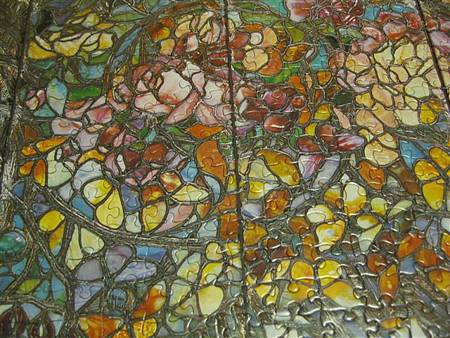 <相關拼文>